Kutch, the largest district of Gujarat, is a paradise for cultural tourists from all across the world with more than 18 different tribes that live peacefully despite their varying customs, traditions, and culture. Most popularly, Kutch which is also known as Rann of Kutch is a popular destination amongst tourists because of its extensive marshy lands that are submerged in water during the monsoons and layered up with salt flats during summers.
While the camel safari and jeep ride might be one of the most luring activities in the area, there are several other things that you shouldn't miss! We've shortlisted some of the top tourist places to glance at, while you're in Kutch.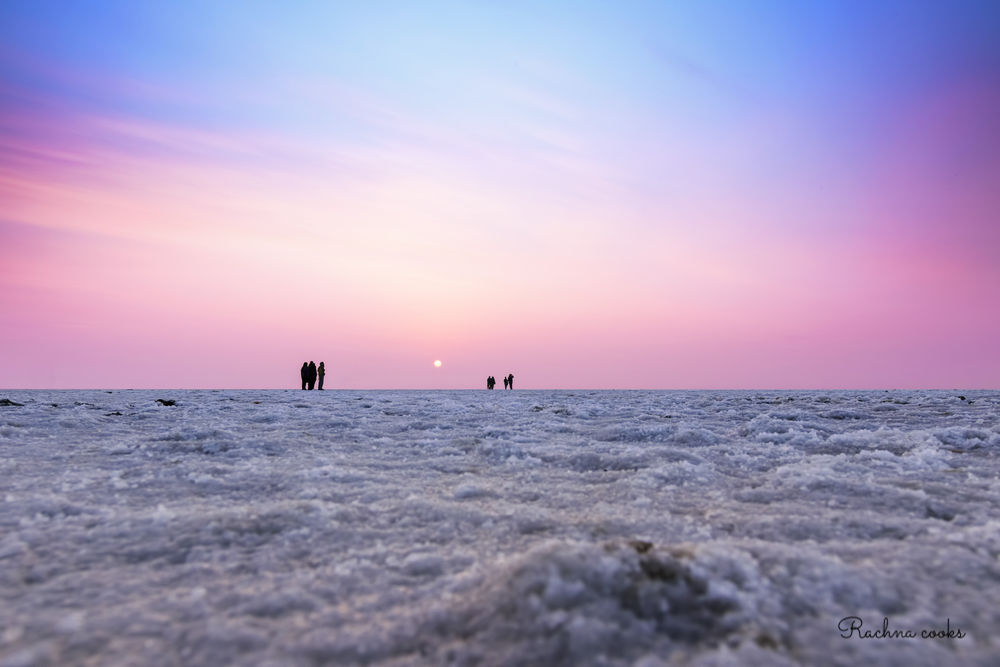 1. Rann of Kutch is the prime attraction
At one glance, Rann of Kutch appears to be a barren land like a white dessert. With the Arabian Sea on one side and the Thar Desert on the other, this place is a perfect blend of sand and salt. The view across the Rann of Kutch during a full-moon night is not to be missed, the wide white desert dazzles and sparkles like no other. The best season to visit Rann of Kutch is during winters, especially during the Rann festival.
2. Aina Mahal
Aina Mahal was built in the 18th century in an Italian Gothic-style which has now become one of the prime places to visit in Kutch. With the minutest eccentric details, the architecture is majorly covered with chandeliers, semi-precious stones, and mirrors. The building also consists of a Hindu temple in the courtyard which makes it a historic spot as well as a religious tour.
3. Kutch Museum
Kutch Museum is the oldest museum and also one of the iconic tourist places near the Hamirsar Lake in Bhuj.  The museum is divided into floors that consist of several historic articles, folk arts, and artifacts from different eras. Among a lot of other places to visit in Kutch, a visit to the museum is a must to enrich you with the history of this popular destination.
4. Topansar Lake – your next picnic spot
The Topansar Lake has one of the most mesmerizing views, located right at the heart of Mandvi city in Kutch. This spot is quite popular among the locals who often visit the lake for day-out or for a family picnic. Topansar Lake is a paradise for bird-lovers as numerous migratory birds can be seen during the winters.
 5. Siyot Caves
Siyot caves are commonly known as Kateshwar Buddhist cave that were discovered way back in the first century AD. The cave carving and paintings depict historical events and one of them is the Chinese migration to India. The images of Lord Buddha in numerous mudras have been drawn and carved out on the rocks of Siyot caves. This is undoubtedly a mesmerizing spot to pull history enthusiasts and archaeologists from all over the world to this little hidden spot in Kutch.
6. Kutch Desert Wildlife Sanctuary – A visual treat for photographers
Kutch Desert Wildlife Sanctuary is one of the famous places to visit in Kutch for wildlife enthusiasts. This sanctuary is spread across a 2798 sq. miles, this sanctuary is blessed with the rare and also animals that are on the verge of extinction that include the wild boar, desert fox, porcupine, chinkara, and spiny tailed lizard.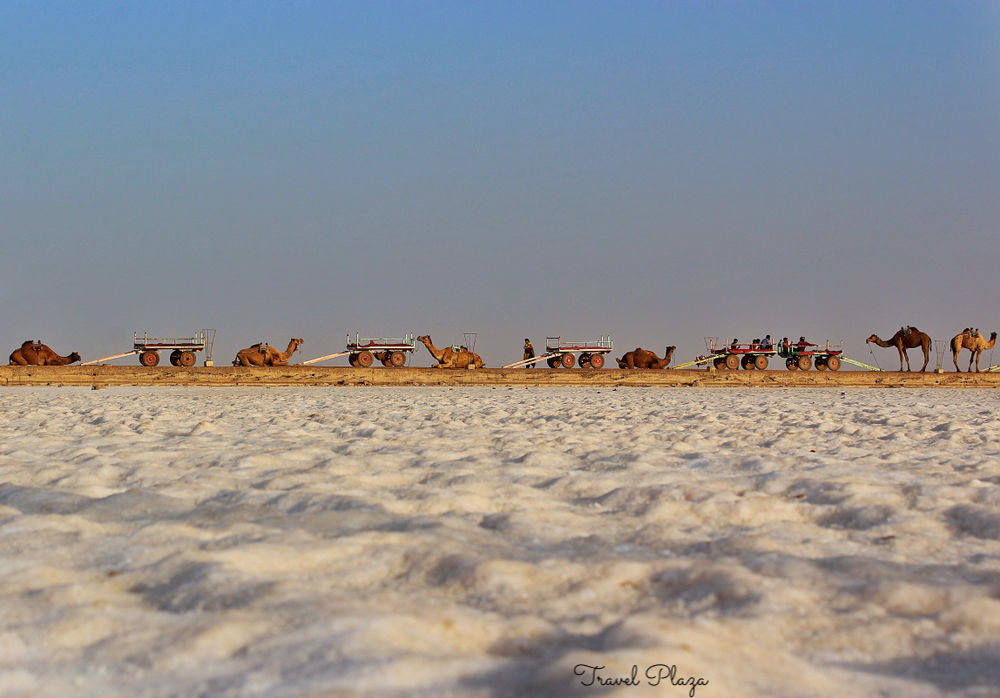 The simplicity and discreetness of this little district makes this place strikingly beautiful. While most of the villagers earn from arts that they have been blessed with, a visit to understand their perspective on life is something unusually humbling. An amalgamation of these things make Kutch as one of the top tourist places to explore.
You can book your Rann Mahotsav packages online with some exciting deals to have an enjoyable organized trip this winter. If you are looking for credibility of a Gujarat Tourism approved travel agency then you need not look further than Travel Plaza. We are your one-stop shop for delivering bespoke travel experiences across the globe. With our extensive presence in Gujarat, we are the best fit tour operators to let your family enjoy the spectacular Rann Utsav in 2018 at amazing prices.
Pics courtesy: By KS-Art and amitmeena103 on Shutterstock.com